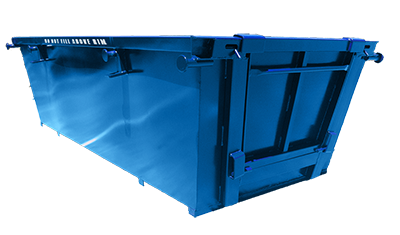 It goes without saying that a skip bin hire in Sydney is considered to be the easiest way to get rid of household or commercial waste. The process of hiring cheap skip bins Sydney is straightforward. All you have to do is book a skip bin from a reputable skip bin company. The bin is delivered to your doorstep. Then, you fill it and it will be collected. Nevertheless, there are some important tips to consider when loading waste into your skip bin efficiently. Mentioned below are those tips.
01. Be sure to choose the right kind of skip bin
First of all you must assess the amount of waste you have to get rid of and then choose a skip bin that matches the load. In general, skip bins come in a range of sizes and to match different purposes. The prices of the skip bins vary depending on the cubic volume and waste type. If the load is huge, hiring a large skip bin is cost-effective compared to hiring two smaller ones.
02. Never overfill the skip bin
You should never fill the skip bin over the rim. While it is illegal to exceed the rim mark with waste, it's a sensible approach in terms of the safety of the public. Overloading a skip bin can lead to various accidents as well. Also, pretty much all the reputable skip bin companies in Australia don't accept bins that are overfilled.
03. Pack it efficiently
Be sure to fill the skip bin maintaining a high level of efficiency. To make it a reality, you must start by placing the flat objects. For instance, sheet metal, plywood, and pieces of timber can go first. Also, be sure to align them properly.
Next place heavier items such as unwanted table tops, household junk, etc. If the items are big, you can break or chop them into smaller pieces. Then green waste and paper should be placed on top. The key here is to make sure that you never allow waste to tip over once the bin is filled.
04. Don't allow air pockets
The skip bin must be packed tightly so there shouldn't be any air pockets. There can be spaces between bulky items; try to fill them appropriately and cut down your costs.
05. Organize the garbage properly
Some items in your load of garbage may be unsafe and will not be accepted. For your information, here is a list of garbage items that are accepted by cheap skip bins Sydney.
– Old furniture items (such as tables, chairs, beds)
– Household waste like old toys, books, papers, cardboards, etc.
– Metal, timber, bricks, concrete, gypsum, etc.
– Electronic waste like printers, computers, TV, etc.
– Office furniture
– All the green waste
The following hazardous waste will not be accepted by your skip bin hire Sydney.
– Chemical waste
– Asbestos
– Food waste
– Batteries
– Vehicle tyres
– Paint
– Flammables
For more information please check out our skip bin guide.