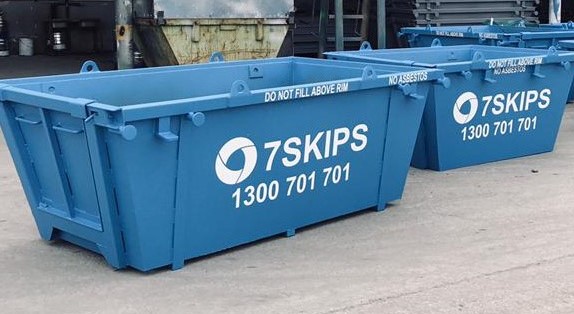 After getting done with the spring cleaning, house renovation, or large household cleanup project, the next challenge comes to the disposal of the huge amount of waste.
For this purpose, the only best option is to hire a skip bin that fits your unique needs.
You will find dozens of skip bin hires Sydney, but the question is how much they will cost?
Let's find out.
How Much Does it Cost to Hire a Skip Bin?
How much a skip bin may cost you mainly depends on;
• The size of the skip bin
• The material that goes in the bin
• The hire period
Skip bins come in a range of sizes, each having a specific capacity to hold certain material. Let's have a look at them in detail:
1.    Mini Skip Bins
Dimensions: 1.9M (L) * 1.5M (W) * 1M (H)
Capacity: Approximately 2-3 Tonne
Price Range: $370 to $470
These 2meter³ skip bins are suitable for small clean-ups like party rubbish, minor renovations, and small gardening jobs. These bins can hold up to 2-3 tonnes of waste and their price starts from around $370 per week.
Moreover, their compact size makes mini skips bins easy to place on a variety of small to large locations.
2.    Medium Skip Bins
Dimensions: 
4m³: 2.5M (L) * 1.7M (W) * 1M (H)
5m³: 3.4M (L) * 1.7M (W) * 1M (H)
Capacity: Approximately 4-5 Tonne
Price Range: $530 to $750
These 4-5meter/cube bins should be your go-to choice when it comes to clearing the junk of small kitchen and bathroom renovations.
Medium skip bins can hold around 4 to 5 tonnes of trash. When it comes to the price, a 4m3 bin costs around $530-$620 and a 5m3 requires an investment of around $630-$750.
3.    Giant Skip Bins
Dimensions:
6m³: 3.4M (L) * 1.7M (W) * 1.3M (H)
9m³: 4M (L)* 1.7M (W) * 1.6M (H)
12m³: 4.6M (L) * 1.7M (W) * 1.75M (H)
Capacity: Approximately 6-12 Tonne
Price Range: $730 to $1480
Large skip bins vary from 6-12meter/cube in size and their accommodating capacity is around 6-12 tonnes. It makes them a suitable choice for large household cleanups, bulky items, and huge renovation cleanups.
The cost increases according to the load capacity. For instance, a 6m3 bin costs around $730-$880, charges of a 9m3 bin can be around $970-$1200, and a 12m3 skip bin costs around $1200-$1480.
However, these are average prices skip bin hires usually charge. You should always consult the specific company and ask them for an estimate for your project.
How can You Save Additional Costs on Skip Hire?
Taking a few precautionary measures when hiring a skip bin can save you a lot of money. So, let's skim through some of the tips to save costs on skip hires.
Do Proper Size Estimation: It is always good to hire a little bigger skip bin. For instance, hiring two smaller bins may cost you a lot more than hiring a medium size bin.
Refrain from Dumping Hazardous Waste: The dangerous and hazardous trash such as insulation comes under the umbrella of 'restricted items'. You can't dump such items into the skip bins. So, we highly recommend going through a list of the prohibited items beforehand or it may cost you hefty penalties and fines.
If you are looking for a quick, professional, and affordable skip bin hire in Sydney, 7 Skip Bins has your back. We offer competitive prices and our bins are large enough to hold every kind of material.
For more information or to book a consultation, feel free to reach out to us on 1300 701 701. You can also book our skip bins online.