Skip Bin Hire in Liverpool
Skip Bin Hire in Liverpool
Welcome to your tailored solution for skip bin hire in Liverpool. At 7 Skip Bins, we're dedicated to providing reliable, efficient, and budget-friendly solutions for all your waste management needs in Liverpool and surrounding areas.
Trustworthy Skip Bin Hire Liverpool Service
Being the local waste management specialists, we're committed to offering top-notch skip bin hire services in Liverpool. Whether you're immersed in a substantial construction project, starting a home renovation, or simply need to conduct a comprehensive clean-up, our Liverpool skip bins are designed to handle your needs effectively.
Read More
Economical Skip Bin Hire Liverpool Area
We understand that quality service should not be a burden on your budget. This is why we offer competitively priced skip bin hire services in the Liverpool area. Our pricing structure is transparent, inclusive of all costs upfront, thereby ensuring an affordable and stress-free waste management solution.
Wide Range of Skip Bins in Liverpool
We believe in providing a solution for every need. Therefore, we offer a varied range of skip bin sizes to cater to different types of waste and volumes. From small home clean-ups to large-scale commercial projects, our extensive selection of skip bins in Liverpool is designed to provide a perfect fit for your needs.
Hassle-free Booking for Skip Bin Hire Liverpool
Booking a skip bin in Liverpool with us is as simple as it gets. Select the bin size that suits your requirements, fill in your details, and let us take care of the rest. Our aim is to ensure a smooth, hassle-free experience, backed by speedy delivery and excellent customer service.
Choose 7 Skip Bins (affordable skip hire Sydney) for dependable and economical skip bin hire services in Liverpool. We're dedicated to making your waste management tasks as straightforward as possible, assisting your projects to run seamlessly from start to end. Just get in touch with us even if you're looking for skip bin hire Western Sydney, skip bin hire Parramatta, and skip bin hire Bankstown
Read Less
Skip Bins Liverpool, Sydney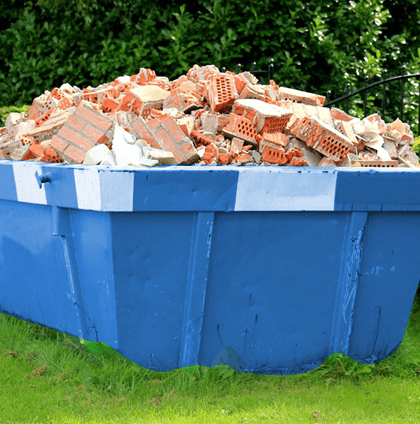 We have established ourselves as one of the most professional skip bin rental Liverpool companies particularly due to the positive word-of-mouth of our previous customers. Our services are significantly affordable but we still maintain the highest level of quality.
Regardless of the scale of your property, we have the right kind of skip bins for you here on our website. Our professionals will arrive at your location on time and deliver the skip bins in the manner in which you requested. As soon as you have finished loading your bins, we will return ASAP to collect them. We made the entire complicated process as simple as possible for our clients so they don't have to worry about anything.
Professional service
Tailormade solutions
Ontime delivery and pickup
User-friendly skip bins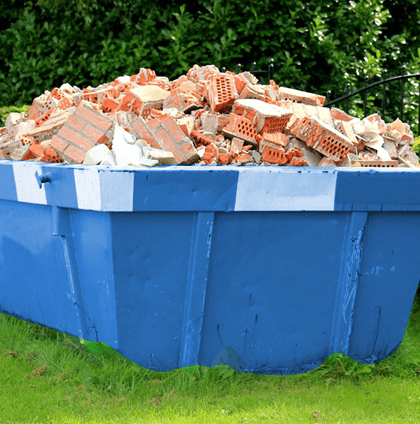 Skip Bin Guide


x 12

x 8

x 3
2 Marrell Skip Bin
Small rubbish removal jobs such as home clean up's, Party Rubbish, shed cleanups and Small gardening jobs.


x 15

x 12

x 4.5
4 Marrell Skip Bin
Standard cleanup around the house and small renovations such as kitchen and bathroom renovations.


x 18

x 16

x 6
5 Marrell Skip Bin
One of our more popular choices. This size is perfectly suited for household or garden cleanups and small kitchen and bathroom renovations.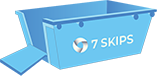 x 24

x 20

x 7.5
6 Marrell Skip Bin
Medium sized renovations and household or garden clean ups. This size is great if you have bulky items to dispose of such as furniture, fridges and so on.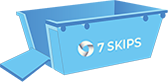 x 30

x 24

x 9
7 Marrell Skip Bin
Most popular for large household cleanups and renovations, construction sites, or garden clean ups and bulky waste.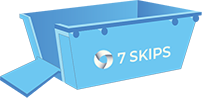 x 66

x 36

x 13.5
9 Marrell Skip Bin
Large household clean ups, renovations, warehouse and industrial clean ups with bulky waste.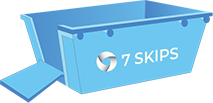 x 88

x 40

x 15
10 Marrell Skip Bin
Very large household clean ups, renovations, warehouse and industrial clean ups with bulky waste.
Skip Bin Hire Liverpool - FAQs

What types of waste can I dispose of in your skip bins in Liverpool?
Our skip bins in Liverpool are designed to handle a wide variety of waste types, from household clutter to construction debris. However, certain types of hazardous waste cannot be placed in our bins. For any specific waste disposal concerns, please reach out to our team for the most suitable options.
How affordable is your skip bin hire service in the Liverpool area?
We are committed to offering high-quality services at competitive prices. Our skip bin hire services in the Liverpool area are transparently priced, with all costs provided upfront, ensuring a budget-friendly waste management solution without any hidden charges.
Do you offer different sizes of skip bins in Liverpool?
Absolutely! We offer a range of skip bin sizes to suit different waste types and volumes. From minor home clean-ups to significant commercial waste management projects, we have a skip bin size that will cater to your needs.
How can I book a skip bin in Liverpool?
Booking a skip bin in Liverpool with us is simple and convenient. Choose your preferred bin size, provide your details, and leave the rest to us. Our aim is to offer quick delivery, reliable service, and a seamless waste management experience.