Skip Bin Hire in Blacktown
Skip Bin Hire in Blacktown
At 7 Skip Bins, we're all providing easy and efficient skip bin hire in Blacktown and we take pride in offering reliable, efficient, and cost-effective waste management solutions to cater to all of your potential needs in Blacktown.
Dependable Skip Bin Hire Blacktown Service
As your local waste management specialists, we're committed to delivering outstanding skip bin hire services in Blacktown. Whether you're in the midst of a large construction project, a home renovation, or simply performing a general clean-up, our Blacktown skip bins are designed to meet your needs.
Read More
Affordable Skip Bins Blacktown
Quality service doesn't have to be expensive. That's why we're proud to offer competitively priced skip bin hire services in Blacktown. With transparent pricing and no hidden costs, we ensure an affordable waste management solution without any surprises.
Varied Range of Blacktown Skip Bins
No job is too big or small for us. We offer a wide range of skip bin sizes to cater to different types of waste and volumes. From minor home clean-ups to major commercial waste management projects, our diverse selection of Blacktown skip bins provides the perfect solution.
Convenient Booking for Skip Bin Hire Blacktown
Booking a skip bin with us in Blacktown has never been easier. Simply select your required bin size, fill in your details, and leave the rest to us. Our goal is to ensure a smooth, hassle-free experience, with quick delivery and top-notch customer service.
When it comes to reliable and cost-effective skip bin hire services in Blacktown, 7 Skip Bins is your top choice. We're committed to making your waste management tasks as effortless as possible, helping your projects run smoothly from start to finish.
Read Less
Skip Bin Hire Blacktown, Sydney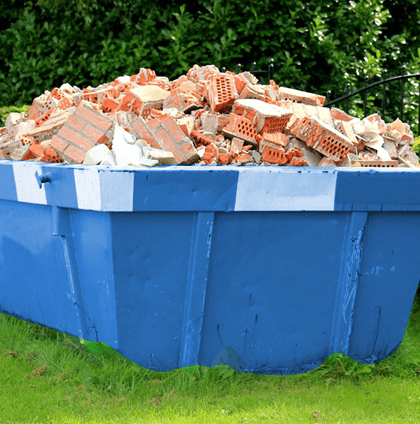 We have emerged as one of the most prestigious skip bin rental Blacktown companies thanks to the word or mouth of our past clients. Our services are significantly affordable but we still maintain our supreme quality.
No matter what the scale of your property, we have the right kind of skip bins online for you. Our professionals will come to your place on time and deliver your skip bin as you expect. Once you are done loading, we will come back and pick those bins up. We made this entire complicated process so simple that our clients have nothing to worry about.
Professional service with great flexibility
Customized skip bin solutions to match your exact requirements
Delivered on time and picked up right when you need
Skip bins designed with convenience in mind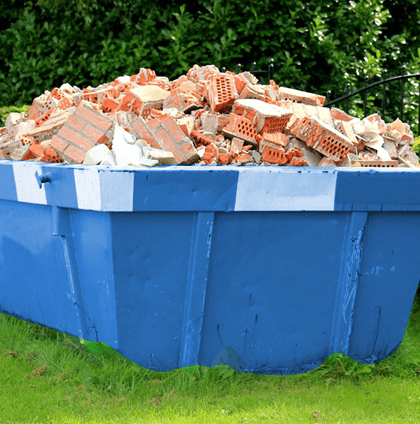 Skip Bin Guide


x 12

x 8

x 3
2 Marrell Skip Bin
Small rubbish removal jobs such as home clean up's, Party Rubbish, shed cleanups and Small gardening jobs.


x 15

x 12

x 4.5
4 Marrell Skip Bin
Standard cleanup around the house and small renovations such as kitchen and bathroom renovations.


x 18

x 16

x 6
5 Marrell Skip Bin
One of our more popular choices. This size is perfectly suited for household or garden cleanups and small kitchen and bathroom renovations.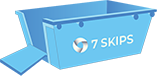 x 24

x 20

x 7.5
6 Marrell Skip Bin
Medium sized renovations and household or garden clean ups. This size is great if you have bulky items to dispose of such as furniture, fridges and so on.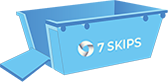 x 30

x 24

x 9
7 Marrell Skip Bin
Most popular for large household cleanups and renovations, construction sites, or garden clean ups and bulky waste.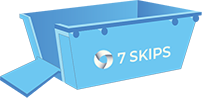 x 66

x 36

x 13.5
9 Marrell Skip Bin
Large household clean ups, renovations, warehouse and industrial clean ups with bulky waste.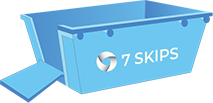 x 88

x 40

x 15
10 Marrell Skip Bin
Very large household clean ups, renovations, warehouse and industrial clean ups with bulky waste.
Skip Bin Hire Bankstown - FAQs

What types of waste can your Blacktown skip bins handle?
Our skip bins in Blacktown can manage a broad range of waste types, including household rubbish, construction debris, green waste, and more. However, there are certain hazardous materials that cannot be disposed of in our bins. For specific waste disposal needs, please contact our team for guidance.
How affordable is your skip bin hire service in Blacktown?
We pride ourselves on providing high-quality services at competitive prices. Our skip bin hire services in Blacktown come with a transparent pricing structure, ensuring no hidden costs and offering an affordable solution for your waste management needs.
Do you offer different sizes of skip bins in Blacktown?
Absolutely! We offer a variety of skip bin sizes to cater to different types of waste and volumes. No matter the scale of your waste management project, from small household clean-ups to significant commercial ventures, we have a skip bin size to meet your needs.
How can I book a skip bin in Blacktown?
Booking a skip bin in Blacktown with us is straightforward and hassle-free. Simply select your desired bin size, provide your details, and we'll take care of the rest. We strive to ensure quick delivery and reliable service for a seamless waste management experience.
What specific types of skip bin services do you offer?