Skip Bin Hire In Western Sydney
Skip Bin Hire in Western Sydney
Welcome to our category page for skip bin hire in Western Sydney. We're here to provide you with seamless and affordable waste management solutions right in the heart of Sydney's western suburbs.
Your Reliable Skip Bin Hire Western Sydney Service
At 7 Skip Bins, we understand the complexities of waste management. Our team is dedicated to making your waste disposal process as smooth and convenient as possible with our reliable skip bin hire services in Western Sydney. Whether you're taking on a home renovation, conducting a business clean-up, or managing a construction site, we're here to help.
Read More
Affordable Skip Bins Sydney Western Suburbs
We believe in providing quality services that won't break your budget. That's why we're proud to offer our top-tier and cheap skip bin hire services across Western Sydney. Our transparent pricing means no hidden costs, so you can focus on your project without worrying about overspending on waste management.
Versatile Range of Skip Bin Western Sydney Options
We offer a diverse range of skip bin sizes to suit various waste disposal needs. From smaller bins for household clean-ups to larger containers for significant waste management projects, our skip bin options in Western Sydney are flexible enough to meet your unique requirements.
Leading Western Sydney Skip Bin Hire Service
As a leading provider of skip bin hire in Sydney's western suburbs, we're committed to maintaining our high standards of service. We aim to exceed our customers' expectations by offering fast delivery, flexible hire periods, and exceptional customer service.
Hassle-Free Booking for Skip Bin Hire Sydney Western Suburbs
Booking a skip bin with us is straightforward and convenient. Select your desired bin size, provide us with your details, and we'll take care of the rest. Our priority is to make waste disposal as stress-free as possible for you.
When you're looking for dependable, affordable, and quality skip bin hire in Western Sydney, look no further than 7 Skip Bins. We're dedicated to providing you with a seamless waste management solution, ensuring your project runs smoothly from start to finish.
Read Less
Skip Bins in Western Suburbs, Sydney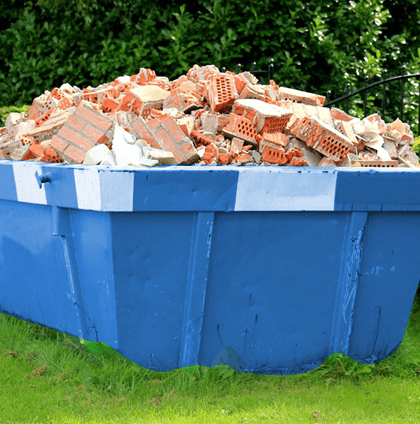 We are renowned in the industry not only for the cheap skip bin hire Western Sydney prices, but also for the great service offered. The secret behind our success is simple; we always try convert every new client into a returning client by offering excellent service.
It is true that our services are very affordable. On the other hand, we offer premium-grade service for our clients. Regardless of the scale of your project, we have a solution for you. Our team of experts are dedicated to offer the most flexible skip bin rental Western Sydney services for every customer. We always work on time and that make things a lot easier for our prestigious clients.
Affordable service
Skip bin solutions designed flexibility in mind
Well-established company with decades of experience
Reliable and on-time service
Easy-to-use skip bins of different sizes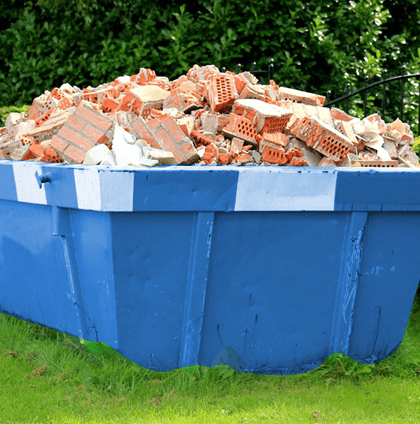 Skip Bin Guide


x 12

x 8

x 3
2 Marrell Skip Bin
Small rubbish removal jobs such as home clean up's, Party Rubbish, shed cleanups and Small gardening jobs.


x 15

x 12

x 4.5
4 Marrell Skip Bin
Standard cleanup around the house and small renovations such as kitchen and bathroom renovations.


x 18

x 16

x 6
5 Marrell Skip Bin
One of our more popular choices. This size is perfectly suited for household or garden cleanups and small kitchen and bathroom renovations.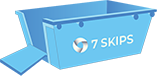 x 24

x 20

x 7.5
6 Marrell Skip Bin
Medium sized renovations and household or garden clean ups. This size is great if you have bulky items to dispose of such as furniture, fridges and so on.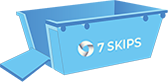 x 30

x 24

x 9
7 Marrell Skip Bin
Most popular for large household cleanups and renovations, construction sites, or garden clean ups and bulky waste.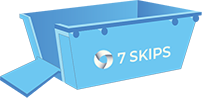 x 66

x 36

x 13.5
9 Marrell Skip Bin
Large household clean ups, renovations, warehouse and industrial clean ups with bulky waste.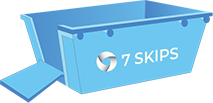 x 88

x 40

x 15
10 Marrell Skip Bin
Very large household clean ups, renovations, warehouse and industrial clean ups with bulky waste.
Western Sydney Skip Bin Hire - FAQs
What types of waste can your skip bins in Western Sydney handle?
Our skip bins are designed to manage a wide range of waste types, from household rubbish to construction debris. However, certain hazardous materials cannot be disposed of in our bins. If you have specific waste disposal needs, we recommend getting in touch with our team to discuss the most suitable options.
How affordable are your skip bin hire services in Western Sydney?
We are committed to providing high-quality, affordable skip bin hire services in Western Sydney. We offer transparent pricing with no hidden costs, ensuring that you can manage your waste effectively without overspending on your budget.
What sizes of skip bins are available for hire in Western Sydney?
We offer a diverse range of skip bin sizes to cater to various waste disposal needs. Whether you're conducting a minor household clean-up or managing waste on a large construction site, we have a skip bin size that can accommodate your specific requirements.
How quickly can a skip bin be delivered in Western Sydney?
We pride ourselves on our prompt and reliable delivery service. Once you've booked your skip bin, we will arrange for it to be delivered to your specified location as quickly as possible. Our goal is to ensure that your skip bin is ready for use exactly when you need it.
What other areas do you provide your services in besides the suburbs of Western Sydney?