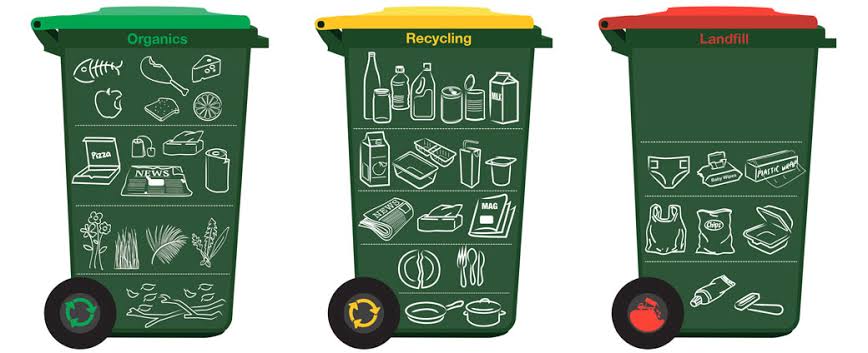 As Australia's waste production continues to rise – up 10% from 2017 – it's so important that we all take responsibility for efficiently and responsibly disposing of our waste and processing our recycling. The good news is that there are several options available to you when it comes to disposing of your household waste, including kerbside pickup services and skip bins in Sydney, depending on the waste that you're looking to remove. 
Below, we introduce you to some facts and figures that highlight the current situation in NSW, and explain the important role that skip bins in Sydney can play when disposing of waste and recycling household goods.
Waste disposal in NSW: The facts 
• Almost 90% of households have access to kerbside recycling.
• The overall recycling rate for NSW is 64%, which successfully diverted more than 14 million tonnes of waste from landfill.
• Most recycled waste comes from construction and demolition sites, with approximately 75% of the waste generated from the construction industry recycled in 2019-20.
• In a six-year period, NSW has seen the volume of litter reduce by almost 50%.
• By 2041, the amount of garbage produced in NSW is expected to increase to 34 million tonnes, an increase of around 13 million tonnes from today's level.
Environmental sustainability in NSW 
The NSW government has taken a number of steps in recent times to make the state more environmentally friendly, particularly as far as waste management is concerned. For instance, it is now illegal in NSW to export unprocessed plastic, paper, glass, and tyres, ensuring that more sustainable practices are sought across the state.  
A 20-year plan has also been introduced, which highlights the state's commitments to ambitious waste management targets that include: 
• A 10% reduction in waste generated per person by 2030.
• An average of 80% recovery rate from all waste streams by 2030.
• Triple the plastics recycling rate by 2030.
• Reduce the amount of organic waste sent to landfill by 50% by 2030.
• Phase out unnecessary plastics by 2025.
Given the importance of improving waste management and recycling practices for the future of our planet, NSW's commitments are undoubtedly a step in the right direction and something that all residents can surely get on board with. If we all do our bit and dispose of our waste responsibly, we can contribute to these ambitious state targets and, hopefully, make NSW a greener and cleaner place to live. 
Skip bin hire in Sydney 
At 7 Skips, we offer skip bin hire in Sydney for the responsible disposal and recycling of household waste. Whether you have garden, hazardous, or construction waste, we have a solution to meet your needs. Our experts can advise on the best skip bin hire in Sydney based on what you're planning to dispose of or recycle, so be sure to get in touch with us today to discuss the best solution for you. 
You can book skip bin hire in Sydney online or call us directly on 1300 701 701 to discuss the ideal skip bin for your needs.