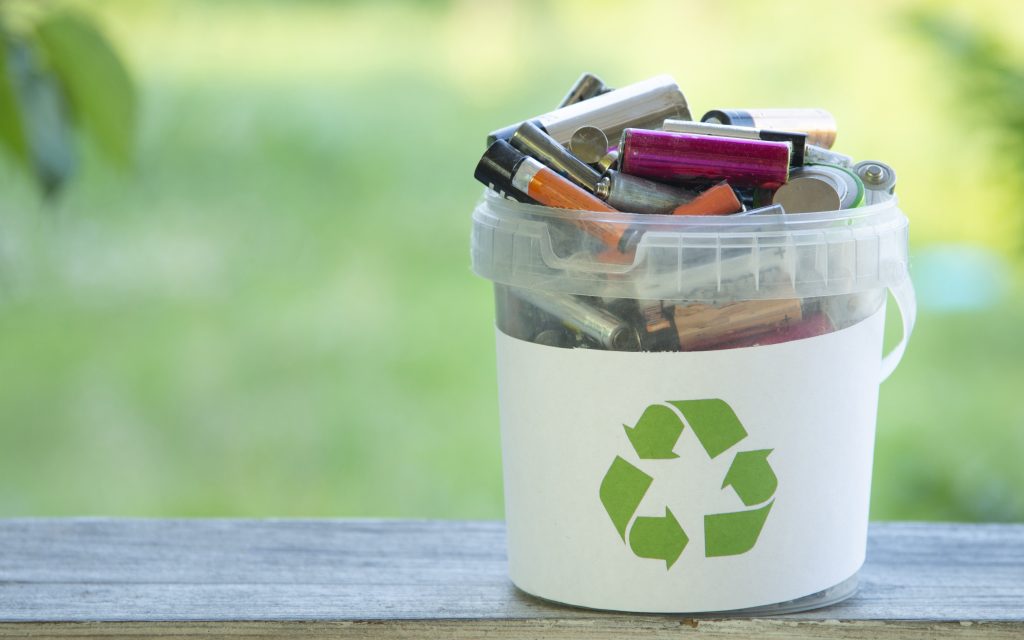 Given that so many of our appliances today are powered by batteries, understanding how to dispose of them correctly is of the utmost importance. By 2036, battery waste in Australia could exceed 100,000 tonnes, highlighting the importance of disposing of them correctly. Here, we run through how to safely dispose of batteries and explain how Sydney skip bins can offer a potential solution.
Know which batteries cannot be disposed of in the trash
The best way to dispose of batteries is to recycle them, and it's not acceptable to merely toss all used batteries into the garbage can, even though some household batteries can be thrown out in the trash. Specifically, you should not dispose of the following batteries in the trash: 
• Alkaline and zinc carbon cells.
• Button cell or coin batteries.
• Lithium single-use batteries.
• Nickel cadmium batteries.
• Lithium-ion batteries.
• Nickel metal hydride and nickel zinc batteries.
The reason that the above batteries should not be disposed of in the trash is that they pose a fire hazard and may also cause leakage, which is damaging to the natural environment. Therefore, instead of merely throwing your batteries in the trash, it's important to recycle them responsibly. 
Recycling batteries
Disused batteries are a fire hazard, particularly lithium-ion and rechargeable batteries. In order to recycle your batteries safely and effectively, you need to prepare them for the process.  
Use clear adhesive tape or duct tape to securely wrap any battery that you plan to dispose of. This reduces the fire risk associated with battery disposal and prevents potential acid leakage from the battery itself. 
Once you have prepared your battery for recycling, you can check your local authority's guidelines on battery recycling. Some authorities offer community recycling hubs that you can take your batteries to, which is a viable solution for most residents when it comes to disposing of individual cells and smaller batteries. 
If you have an automobile battery or a larger application, you will need to seek advice on how to dispose of it responsibly. Often, you can return larger batteries to the manufacturer, who will then recycle the module for use in another application. 
If you don't want to go through the hassle of finding where to recycle batteries in your local area, you can arrange for a Sydney skip bin for responsible battery disposal, as we introduce below.
Sydney skip bins for battery recycling
7 Skips offers a comprehensive solution for all of your household waste and recycling needs – battery waste included. Our experts can assist you when it comes to responsibly disposing of small and large batteries, from laptop batteries to automobile batteries and everything in between. Find out more about our Sydney skip bins service and hire a skip that is best suited to your requirements. 
If you have any further questions about recycling batteries or responsibly disposing of any other form of household waste, you can get in touch with us at 1300 701 701 or contact us here for more information.